Hi, I'm Iljitsch van Beijnum. Here on iljitsch.com I publish articles and post links about
a range of topics
.
Also have a look at my business web site inet⁶ consult.
This is a post that I wrote for the Noction blog:
Like other very successful protocols such as HTTP and DNS, over the years BGP has been given more and more additional jobs to do. In this blog post, we'll look at the new functionality and new use cases that have been added to BGP over the years. These include various uses of BGP in enterprise networks and data centers.
Recently, I've been looking a bit at BGP in datacenters, and it's really interesting to see how BGP is used in such different ways than it is for global inter-domain routing.
Permalink
- posted 2020-03-23
For 2020, there will be hands-on BGP training courses in association with NL-ix on the following dates:
Friday 20 March, NL-ix offices The Hague has been postponed/canceled
Friday 26 June, NL-ix offices The Hague (sign up here)
Friday 9 October, NL-ix offices The Hague (sign up here)
Permalink
- posted 2020-02-12 -
🇳🇱
Nederlandse versie
Today, I got a new USB-to-serial adapter. When trying to figure out how to connect a DEC VT420 terminal to a Mac, I learned that as of version 10.9, MacOS has a built-in driver for the FTDI USB-to-serial chip. So I ordered a "USB-console cable" from Amazon. This is a cable that looks a lot like a Cisco console cable but with a USB connector at one end. As the name suggests, you can connect it directly to the console port of a Cisco router. And with the right RJ-45-to-DB-25 / DB-9 adapters, you can connect it to anything with a serial port.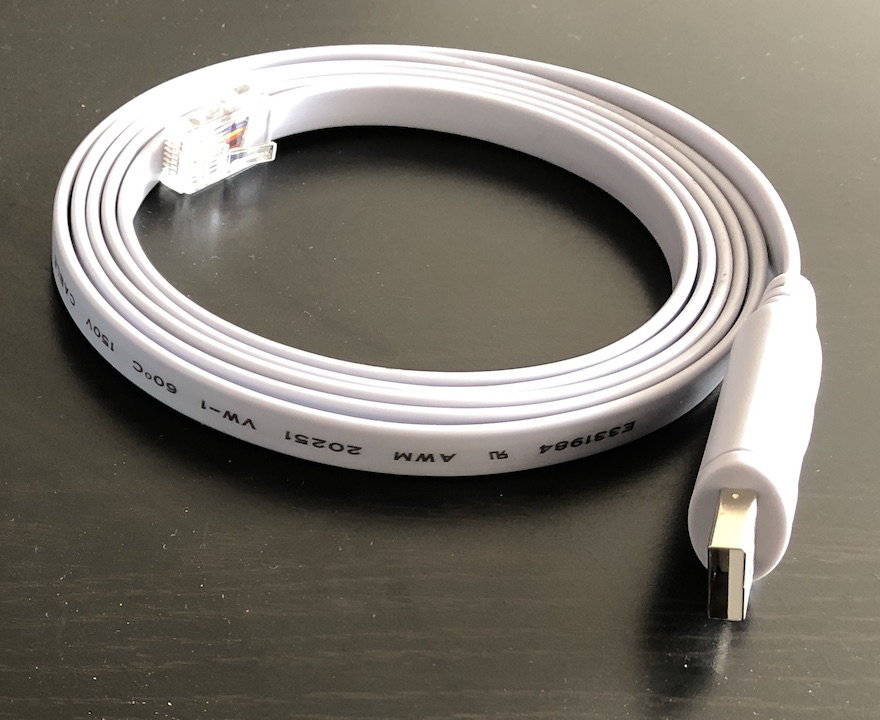 Read the article - posted 2020-02-02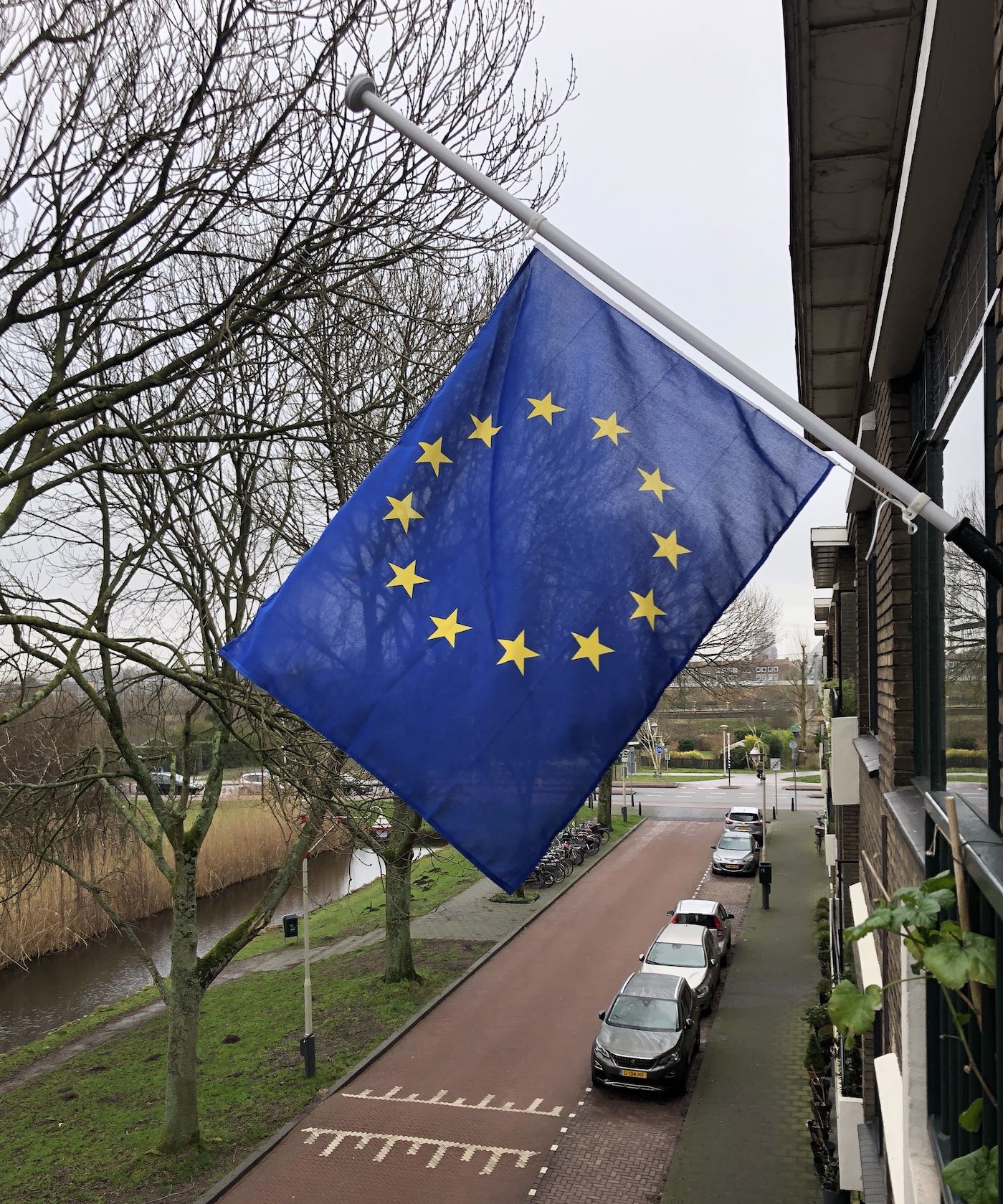 Apple iPhone 8 f/1.8, 1/120, ISO 40, 4 mm (2020:01:31 10:12:25)

Image link - posted 2020-01-31
At my first job back in 1992 I had three things on my desk: a big phone, a 486SX PC running Windows 3.0 and a DEC VT320 terminal. Even back then those were pretty outdated, but we still used them for our helpdesk ticket system and our in-company email. (By the way, I recommend that everyone in tech starts as a helpdesker.) Five years later, I started a company with four others, and the first business we did was collect a bunch of VT420 terminals, which we then sold for ƒ 25,- a piece. I kept one for myself.
So the Digital VT100 terminal family holds a special place in the retro tech corner of my heart. Over the years, I tried to connect the terminal to my Mac using a USB-to-serial converter a few times, but never got anywhere. Today, I tried again, and finally got everything to work.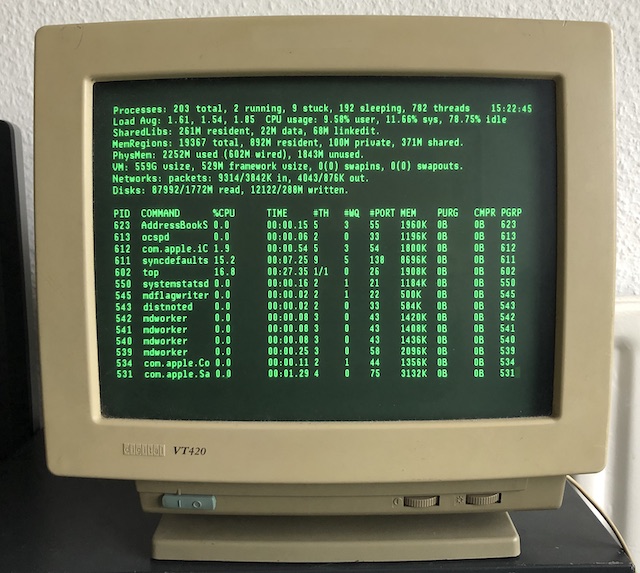 Read the article - posted 2020-01-25
We shouldn't gauge the success of IPv6 by looking at how much IPv6 replaces IPv4, but by how much IPv6 complements IPv4. And it's already doing that quite well today by making IPv4aaS (IPv4 as a service) possible. And IPv4aaS will make ISPs require IPv6 when peering with streaming services and other big content providers.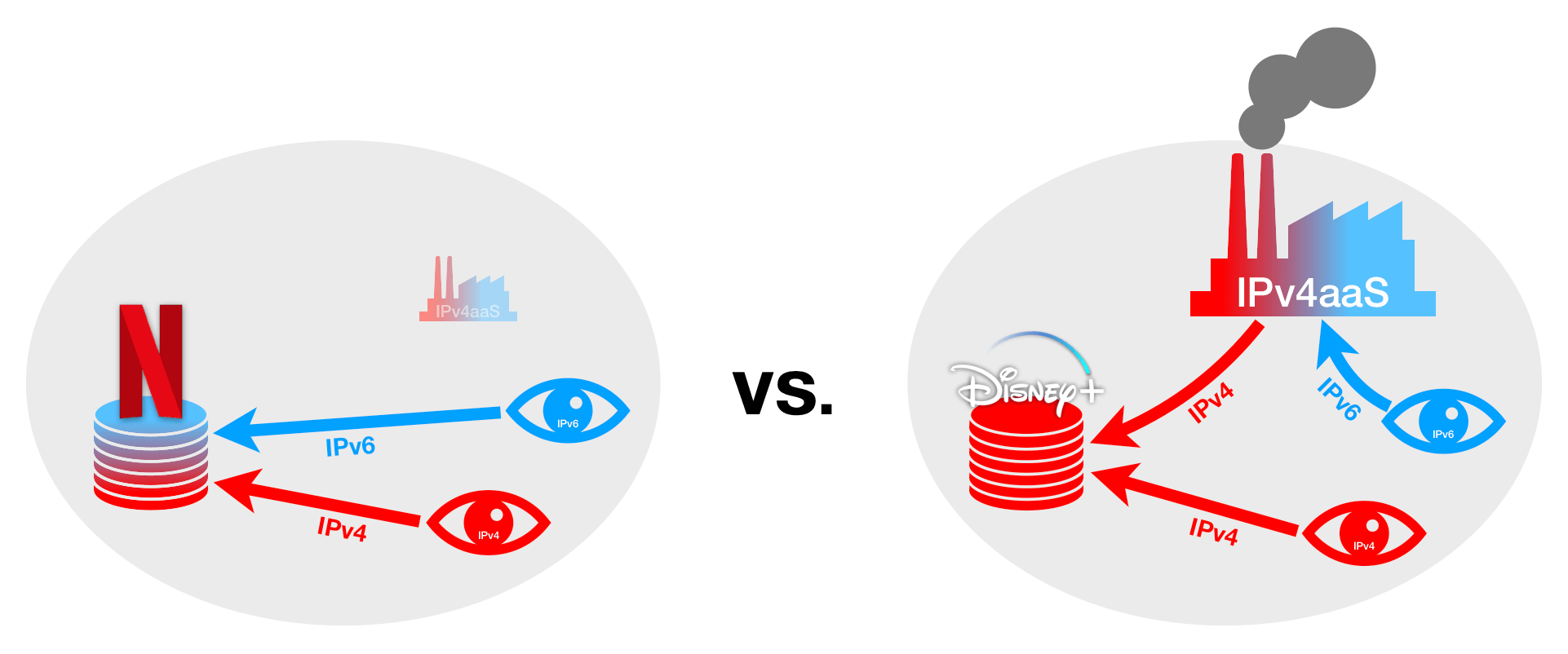 Permalink
- posted 2020-01-23 -
🇳🇱
Nederlandse versie