Hi, I'm Iljitsch van Beijnum. Here on iljitsch.com I publish articles and post links about
a range of topics
.
Also have a look at my business web site inet⁶ consult.
A while ago, we discovered that there is no one perfect programming language. But is there one perfect sorting algorithm? I started thinking about that after seeing this Youtube video: The Sorting Algorithm Olympics - Who is the Fastest of them All. You may want to watch it first before continuing to read this post, as I'm going to give away the article.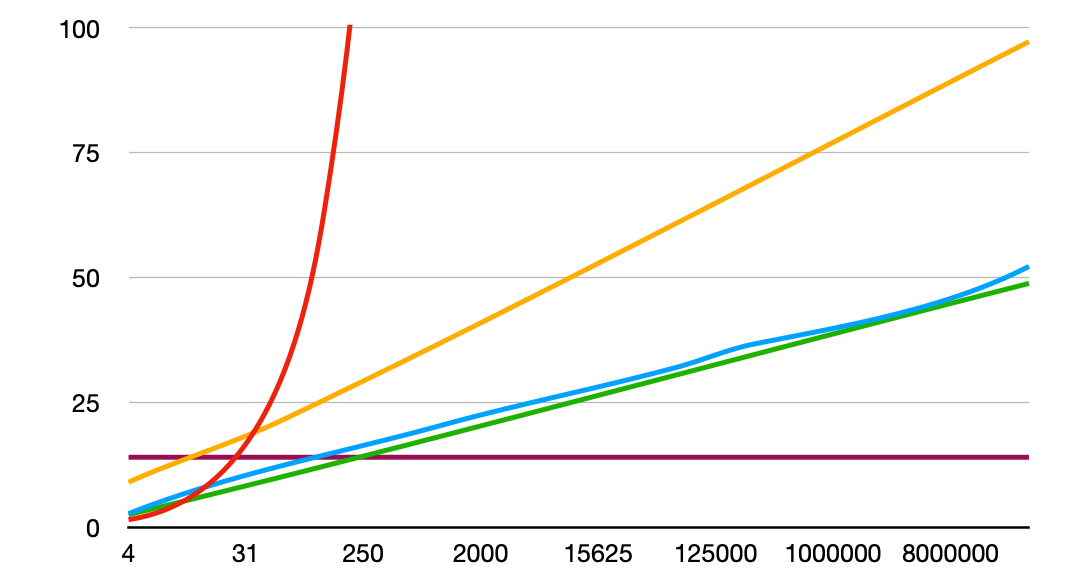 Read the article - posted 2020-11-22
Upgrading my Amiga 1200: 68060 CPU, memory, a new power supply, a CF card as the HDD, but mostly networking and trying different ways to get a wireless mouse to work with the Amiga, eventually succeeding with the RapidRoad USB adapter.
Read the article - posted 2020-11-01
I've been on an Amiga upgrade spree recently. So I thought I'd go over all of them, possibly providing some inspiration or caution to my readers. Apologies in advance for this short take being not very short. Topics:
Fan replacement
Gotek floppy emulator
Adjusting the flicker fixer
Installing a Buddha IDE card and CF cards
Using CompactFlash cards with the Buddha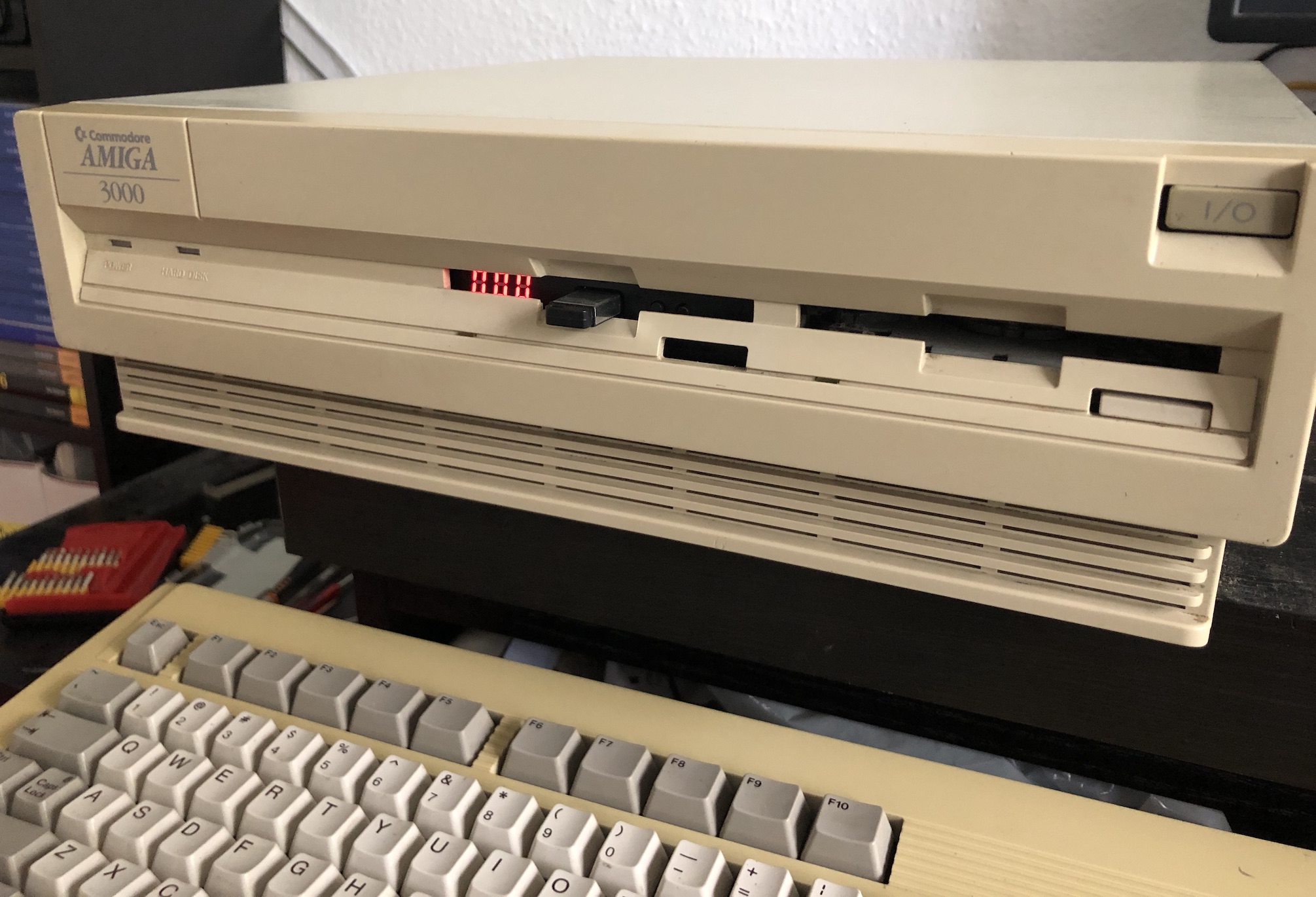 Read the article - posted 2020-10-21
► The last few weeks I've been spending some time with my Amiga 1200 and Amiga 3000, and I want to write about some of that. However, I don't want to spend too much of my own time and that of the readers of this blog on that. So my plan is to do a collection of short takes periodically. This will be the first one. Topics:
AmigaOS 3.1.4
Roadshow TCP/IP stack
Cybergraphx 960x540 resolution
Disk error
SD-to-CF adapter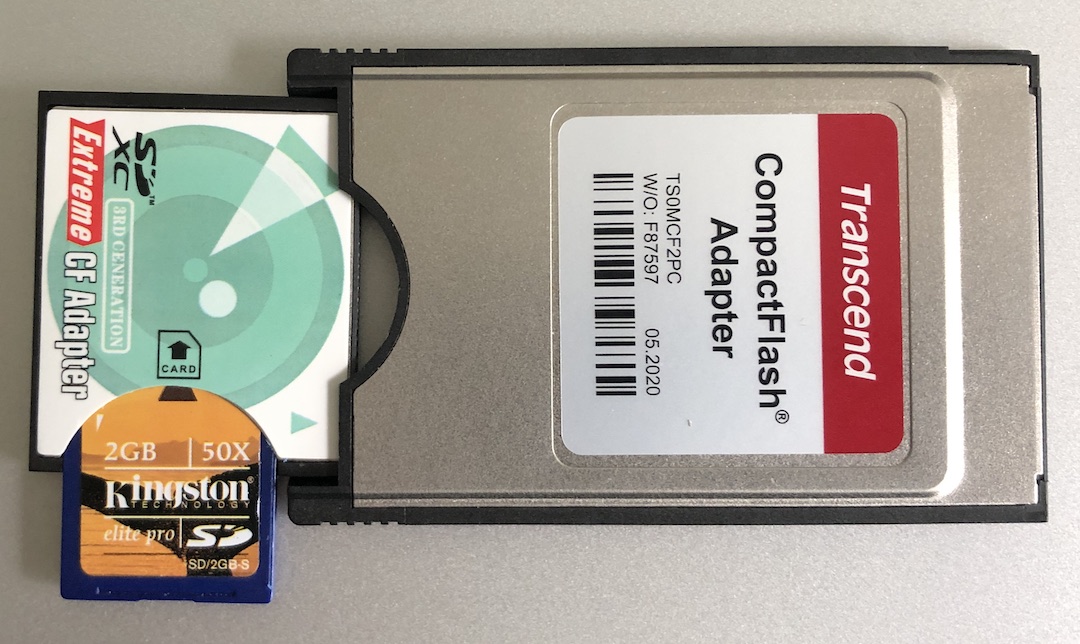 Full article / permalink
- posted 2020-10-04
I got an Amiga 500, a 1200 and a 3000 within a few years in the early 1990s. I'm not sure what happened with the 500, but I still have the 1200 and the 3000. I've used the Amiga 1200 for quite a bit the past week, which got me thinking: what should I do to prepare my 27-year-old computer for the next decade of her life? Or, more in general, what's appropriate for different kind of Amigas to keep them running for the foreseeable future?
In order to enjoy your Amiga, you have to be realistic in what you can expect from which model, and which upgrades make sense and which don't. In addition, there's three related issues to pay attention to: storage, backup and communication. I'll go over this for all the mainstream Amiga models: 1000, 500, 2000, 3000, 600, 1200 and 4000.
Read the article - posted 2020-09-26