Hi, I'm Iljitsch van Beijnum. Here on iljitsch.com I publish articles and post links about
a range of topics
.
Also have a look at my business web site inet⁶ consult.
► Twee weken geleden kwam het Planbureau voor de Leefomgeving (PBL) uit met een rapport over het gebruik van biomassa. Degenen onder ons die gehoopt hadden op een solide doorrekening van het fenomeen en een duidelijke conclusie voor of tegen werden zwaar teleurgesteld. In plaats daarvan werd de noodzaak tot het gebruik van biomassa voor de Nederlandse energievoorziening als uitgangspunt aanvaard, en daarna alleen gekeken of het mogelijk was hierover een polder-consensus te bereiken. (Spoiler: niet dus.)
In een toelichting in het radioprogramma Met het oog op morgen zegt auteur Bart Strengers zelfs (rond 7:25):
Als we de aarde niet meer dan anderhalve graad willen laten opwarmen, hoe gaan we dat dan doen? En als je biomassa uitsluit, dan moet je dat dus doen op andere manieren. Het punt is dat je dan dus heel snel uitkomt op scenario's waarin je zegt dan mogen we niet meer vliegen, dan mogen we geen vlees meer eten...
Alleen gaat biomassa ons op papier wel helpen het doel van maximaal 1,5 graden opwarming te halen, maar in praktijk niet.
Volledig artikel / permalink
- geplaatst 2020-05-21
► Recently, Cloudflare launched Is BGP safe yet?. And they immediately answer their own question: No.
What they're getting at is RPKI deployment. RPKI is a mechanism that lets the owner of a block of IP addresses specify which network gets to use those addresses. (Which AS gets to originate a prefix, in BGP speak.) RPKI protects to some forms of (mostly accidental) address hijacking. But for RPKI to work, the address owner needs to publish a "route origination authorization" (ROA) and networks around the globe need to filter based on these ROAs.
Five years ago, I wrote that RPKI is ready for real-world deployment. So where are we now? The US National Institute of Standards and Technology (NIST) has a very nice RPKI deployment monitor, showing the following graph: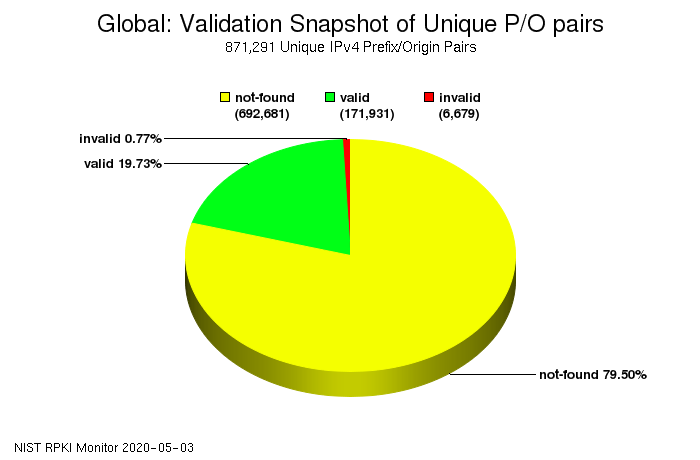 Full article / permalink
- posted 2020-05-04
Two weeks ago, I ordered a Mac Mini, my first desktop computer in 20 years. This is sort of a review of the Mac Mini, but I reserve the right to digress.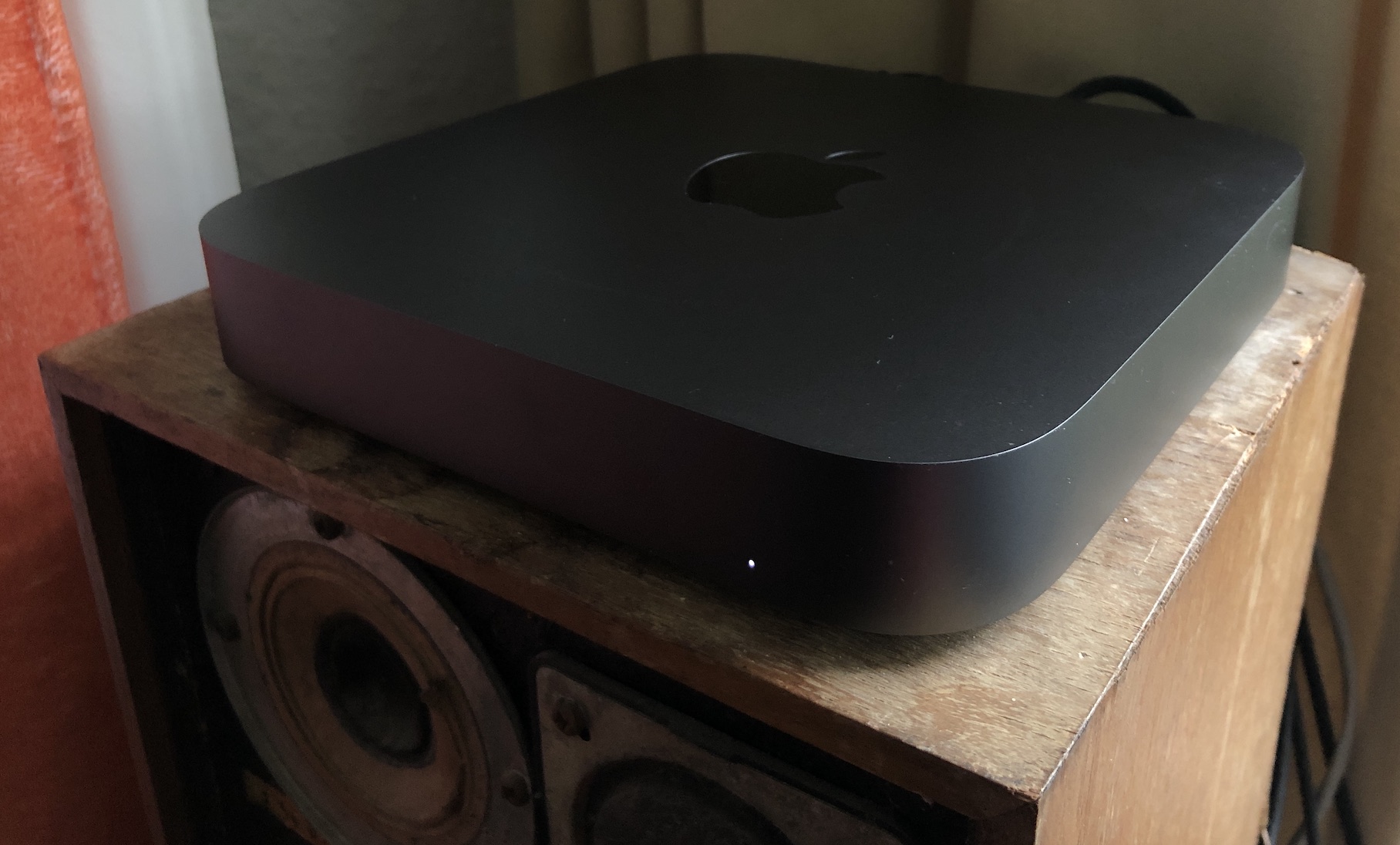 Read the article - posted 2020-04-28
► There's an episode of the TV show Friends where Chrissie Hynde has a guest role. Phoebe feels threatened by her guitar playing, and asks her "how many chords do you know?" "All of them."
Wouldn't it be cool if you could give the same answer when someone asks "how many programming languages do you know?"
But maybe that's a bit ambitious. So if you have to choose, which program language or programming languages do you learn?
Full article / permalink
- posted 2020-04-01
This is a post that I wrote for the Noction blog:
Like other very successful protocols such as HTTP and DNS, over the years BGP has been given more and more additional jobs to do. In this blog post, we'll look at the new functionality and new use cases that have been added to BGP over the years. These include various uses of BGP in enterprise networks and data centers.
Recently, I've been looking a bit at BGP in datacenters, and it's really interesting to see how BGP is used in such different ways than it is for global inter-domain routing.
Permalink
- posted 2020-03-23