Hi, I'm Iljitsch van Beijnum. Here on iljitsch.com I publish articles and post links about
a range of topics
.
Also have a look at my business web site inet⁶ consult.
Panasonic DMC-TZ70 f/6.1, 1/100, ISO 100, 108 (600) mm (2022:12:29 13:38:38)
Image link - posted 2022-12-29 in
Having trouble pinging or tracerouting your Mac?
That's because Apple's default is now to have the firewall "stealth mode" activated. That means your Mac doesn't respond to stuff like pings. If that's not what you want, simply uncheck that box in the firewall pane of the System Settings: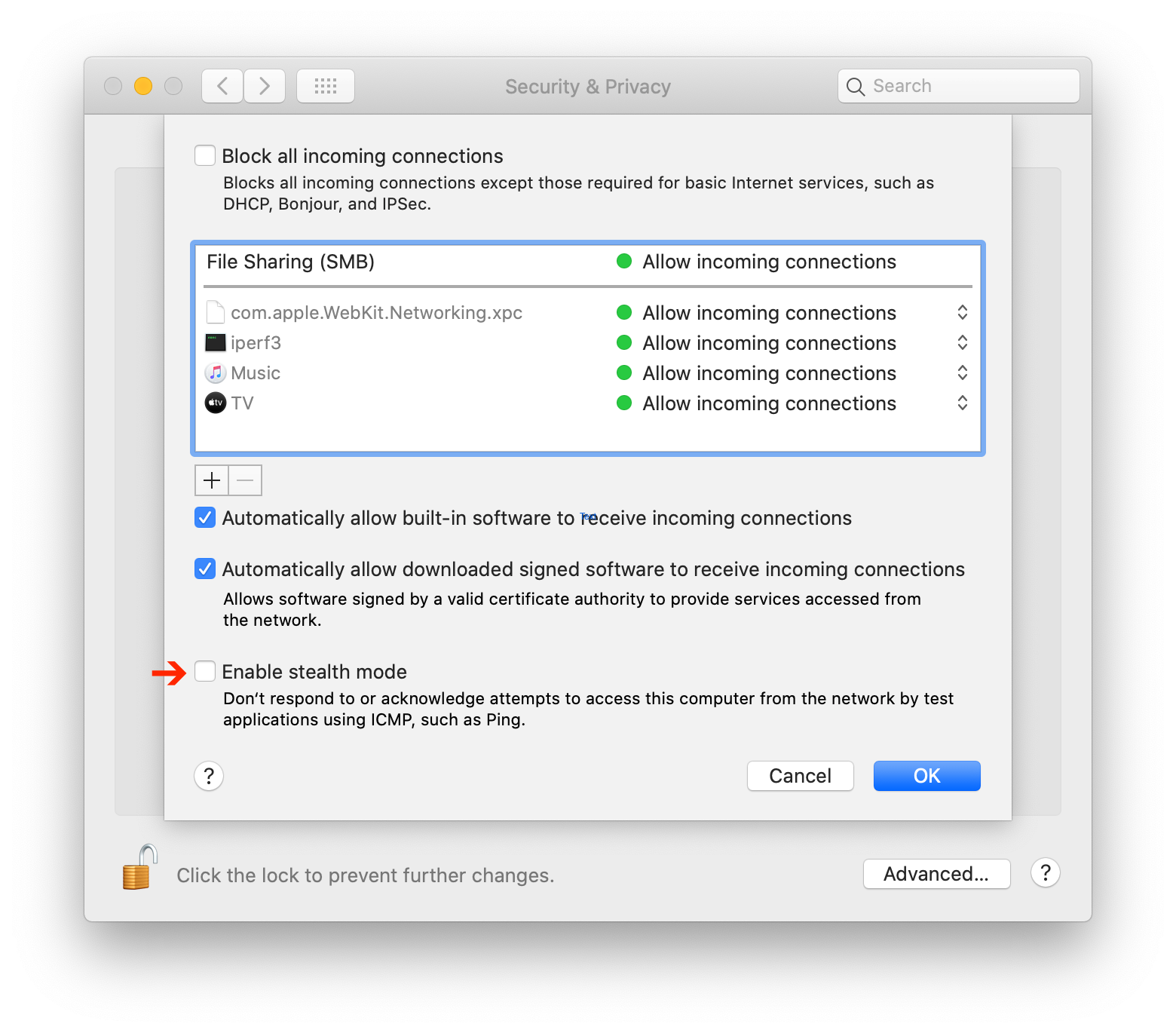 Letting your Mac respond to pings and traceroutes
should not
cause any trouble. But if in doubt, just keep the box checked.
Permalink
- posted 2022-12-27
► It happened again: I look at my bicycle handlebars to see how fast I'm going, but my bicycle computer was gone. This happens to me every three to four years. A goot moment to reconsider what information I really need during and after cycling.
So let's talk about bluetooth and ANT+ bike speed sensors and Sigma Sport ATS and STS bike computers.
Full article / permalink
- posted 2022-12-20 -
🇳🇱
Nederlandse versie
► In the thorough style we've come to expect from him, Geoff Huston tries to answer the question Is Secured Routing a Market Failure? Please read about the market aspect (and the limitations imposed on the IETF by big router vendors) in that article. His final conclusion is broader, through:
But mostly it's a failure because it does not deliver. Security solutions that offer only a thin veneer of the appearance of improvement while offering little in the way of improved defence against determined attack are perhaps worse than a placebo.
Full article / permalink
- posted 2022-12-13
► I just saw a Youtube video kind of reviewing the new Thread smart home communication protocol. I'm not linking to it because it attributed a bunch of things to Thread that are Matter, unless I'm very much mistaken. (And the latter is certainly possible. Do your own research before buying new stuff.)

Matter is the new IP-based system that lets a smart home "ecosystems" such as Amazon Alexa, Google Home, Apple HomeKit and Samsung SmartThings talk to smart home accessories. Matter has two big advantages. The first one is that you're no longer locked into a single ecosystem or a limited number of ecosystems. Every ecosystem that supports Matter can control accessories that use Matter. Even better, multiple ecosystems can control the same accessories.

Thread, on the other hand, is simply a wireless protocol for talking to smart home accessories.
Full article / permalink
- posted 2022-12-03