Is the world running out of film cameras? (posted 2022-07-08)
The other day, the Youtube algorithm served me up this video: Film Photography's Future is its Past | Cameras and Coffee with David Hancock. In it, David Hancock more or less adopts the premise of this article: Film Photography Is at a Crossroads Headed for Extinction: What It Would Take to Turn It Around and Why It Won't Happen by James Madison.
The point is that old film cameras have been getting a lot more expensive in recent years, and that that it seems very unlikely that new, reasonably priced film cameras will be released. So this will lock out new film shooters because it's too expensive (film not getting any cheaper either) and eventually old cameras fail and can't be repaired anymore because of lack of parts. David Hancock argues that we should try to come up with new film cameras and those should take their cue from the 1950s and 1960s mechanical cameras, as the newer stuff, especially electronics and the shutter, is too complex.
Now obviously it's true that old cameras are (slowly) falling by the wayside. Then again, at least 500 million were sold between around 1980 and 2005. I'm thinking the repair issues are mostly at the old end of that range or even older. Then again, the newer ones are so complex that repairing them is probably a non-starter anyway.
Would it really be that hard to build a new film camera? I actually think the electronics would be easy. If needed, you could stuff an Arduino inside the new camera to take care of things like measuring exposure and shutter timing. (And wouldn't it be cool to record the EXIF data on the edge of the film?) And there appears to be a good number of expired patents for focal plane shutters (the type you'd use for an SLR). So if they could build those in the 1930s, with todays tools and materials that should definitely be doable.
So I see no reason why it wouldn't be possible to build a new manual focus film SLR. But it probably won't be very cheap. Worse if you want autofocus: that requires sensors and algorithms, and either a motor to drive the lens, or additional electronics to talk to the lens motor. That is only going to be an affordable product if you sell a significant number.
But wait: why not simply revive old film SLRs? Many of today's main digital camera makers sold film SLRs until about 20 years ago. They could simply bring back their old models. Or even something better, by adding some features from later DSLRs.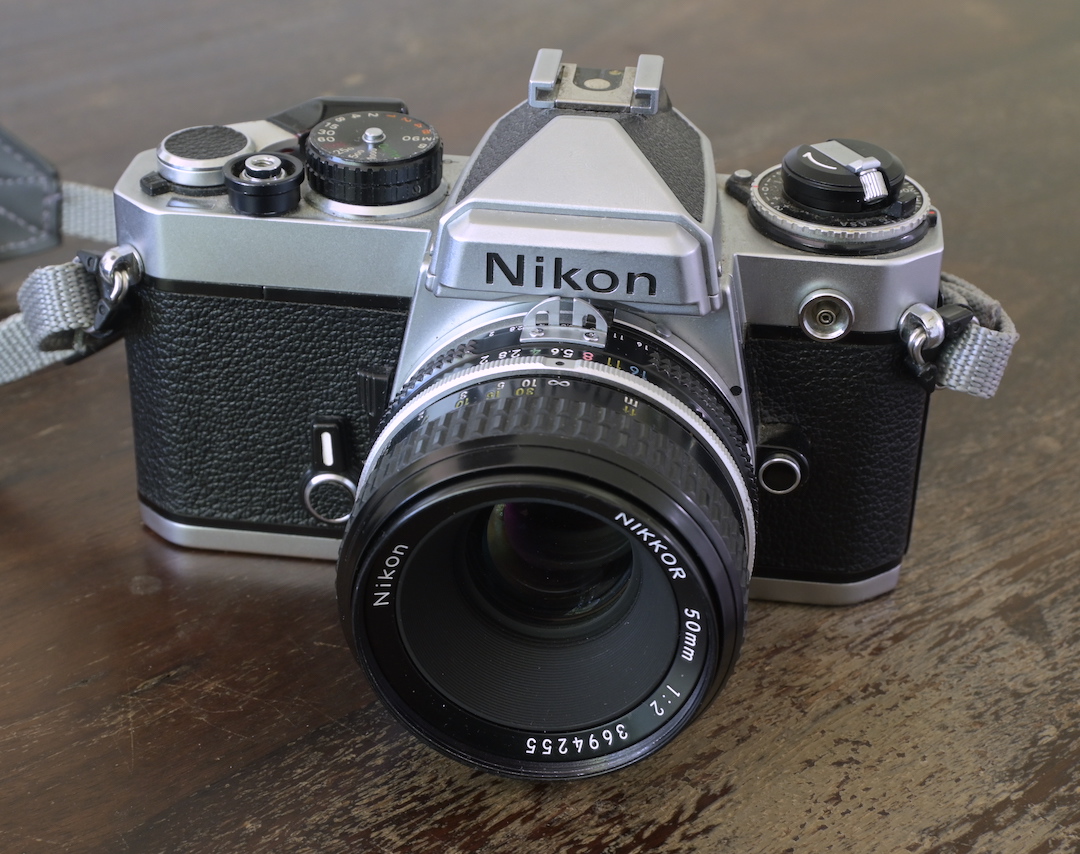 Nikon FE with a period-correct 50 mm AI manual focus lens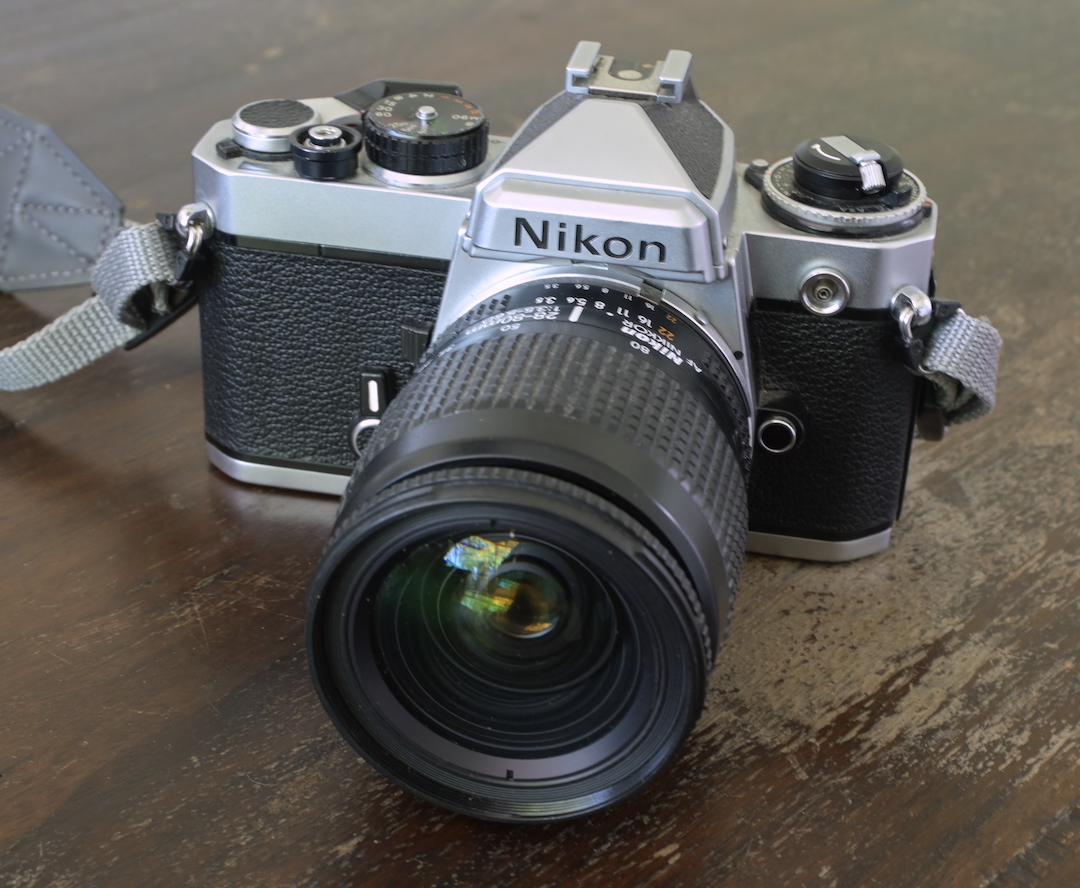 Nikon FE with a newer 28-80 mm AF lens
But... with a relatively small market and at the very least many tens of millions of old film cameras still floating around, there is just no market for this. The Nikon F65/N65 cost $300 new 20 years ago (with the surprisingly good 28-80 mm kit lens included). I'm sure today that camera would have to cost something like $500, or maybe even more with a lens. But I can still buy an old F65 for less than € 50 today. Or if you prefer a classic manual focus camera over a cheap feeling autofocus camera that works with virtually all of Nikon's lenses released until around 2015, you can find a Nikon FE for not much more. (I actually have and like both.)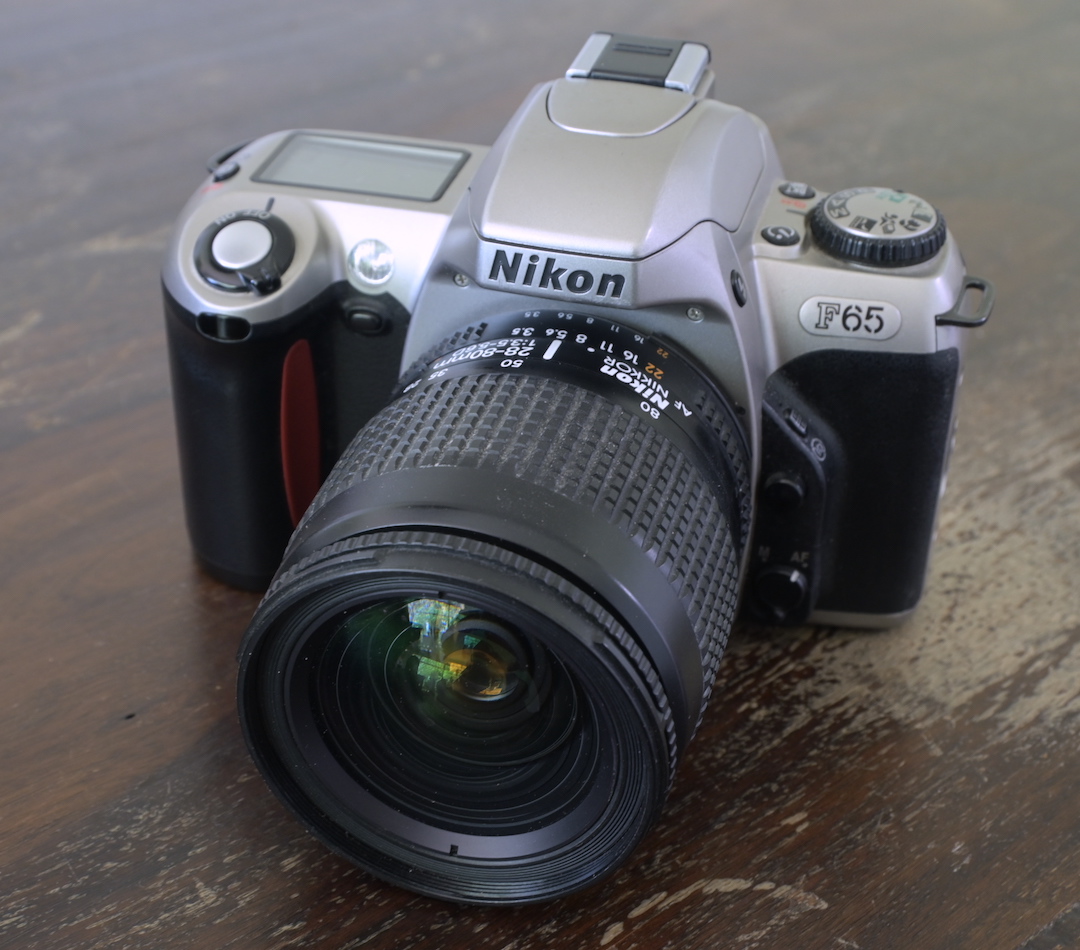 Nikon F65 with an older version of its 28-80 mm AF kit lens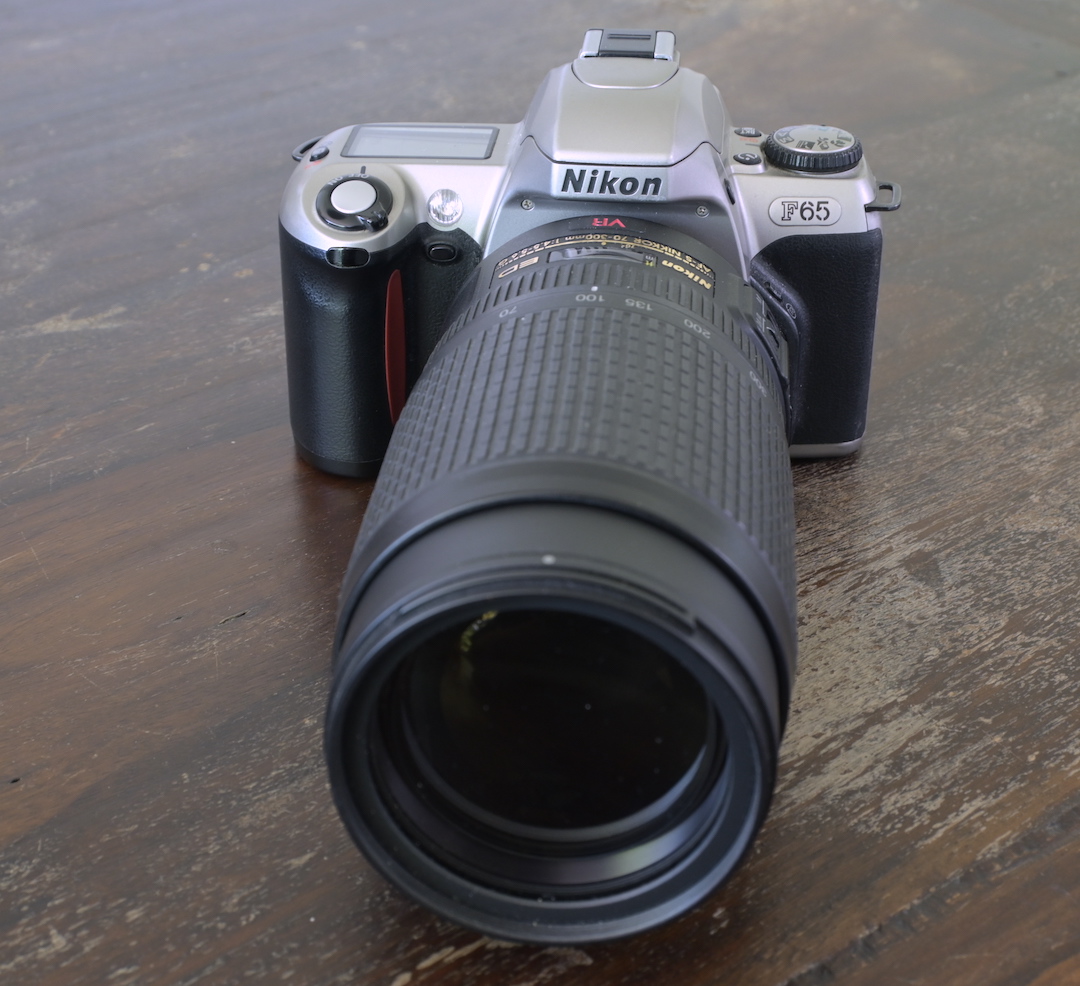 Nikon F65 with a newer 70-300 mm AF-S VR lens
However, these are relatively mundane cameras, with not much of a cool factor (especially the F65). More popular cameras have indeed gone up in price a good deal in recent years.
So I'd say: buy two or three film cameras right now, and you'll probably have at least one working one for many years to come. And remember: with film, the camera really doesn't matter all that much. As long as the shutter does its job, the image quality is all down to the film and the lens.
When it comes to lenses for film cameras, Nikon is a good place to be. That late 1970s Nikon FE and that early 2000s Nikon F65 will both take AF lenses from the 1990s. The FE is compatible with older lenses pretty much back to 1959, the F65 with newer lenses made for DSLRs up to about 2015. So together, those cameras give you a lot of flexibility.