Posted 2013-11-20
When you're at the beach in The Hague, you can see this oil rig 12 km away: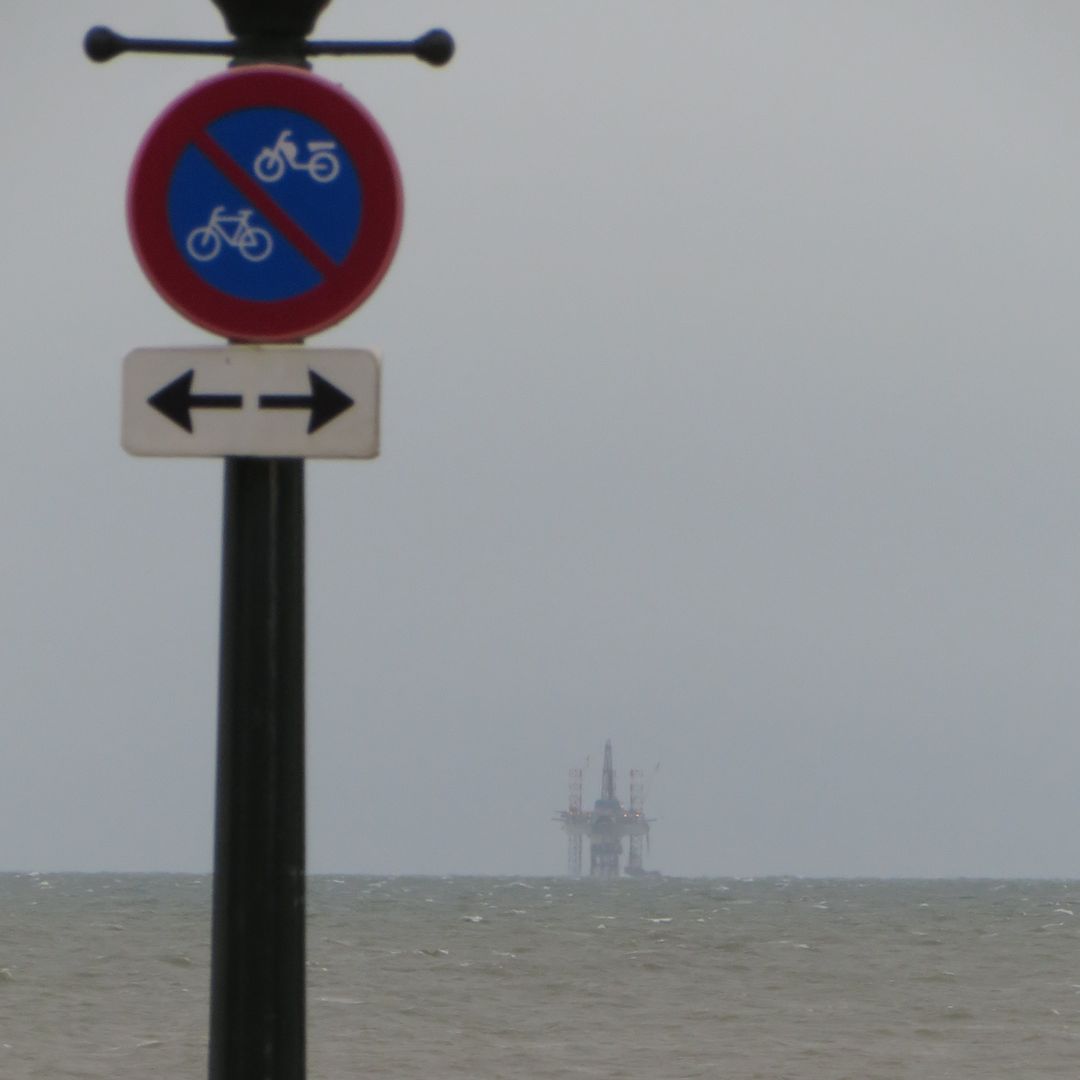 I suspected that it may have been parked there for safe keeping. A bunch of ships have been anchored off our coast as well for more than a year:

But it turns out there's actually a small oil field there. What's unique about this oil rig is that it's connected to the city grid to power its machinery. Normally oil producing rigs are powered by the natural gas that also comes up, but in this case there's hardly any gas so the alternative would have been diesel power.
And although it's ok to park oil rigs, bicycles can't be parked on the Scheveningen seafront.