Be gone, Kailh Box Orange switches! (posted 2021-08-07)
Five months ago, I put Kailh Box Orange switches in my Massdrop CTRL keyboard.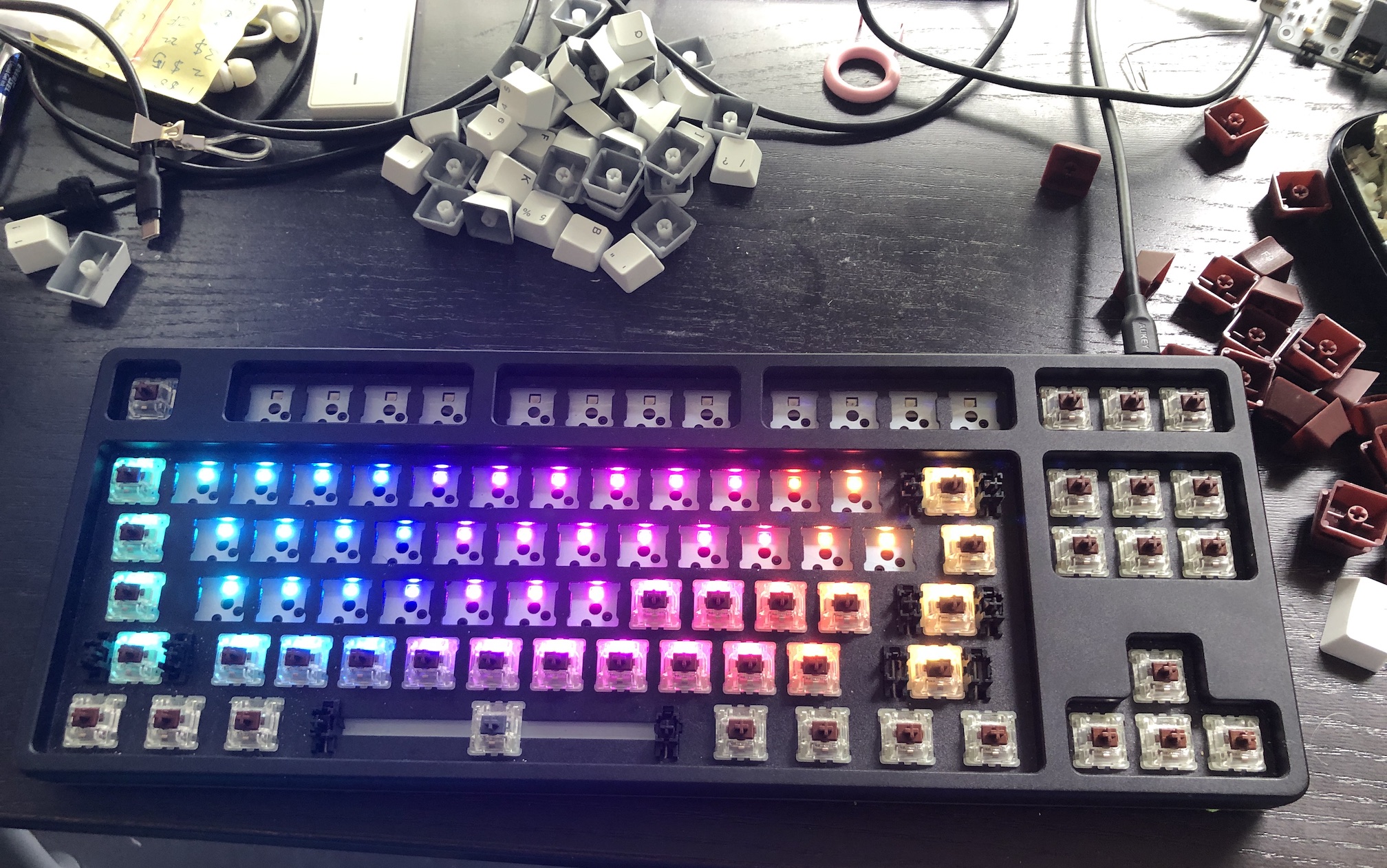 Today, I took them all out and replaced them with the Cherry MX Browns that the keyboard came with. There were just too many keys that generated an extra spurious press. So that would be "I typee" rather than "I type". This seems to happen especially with often used keys like e. So let's see what happens when I've used the Cherry MX Browns for five months.