Can't ping your Mac? Make this change (posted 2022-12-27)
Having trouble pinging or tracerouting your Mac?
That's because Apple's default is now to have the firewall "stealth mode" activated. That means your Mac doesn't respond to stuff like pings. If that's not what you want, simply uncheck that box in the firewall pane of the System Settings: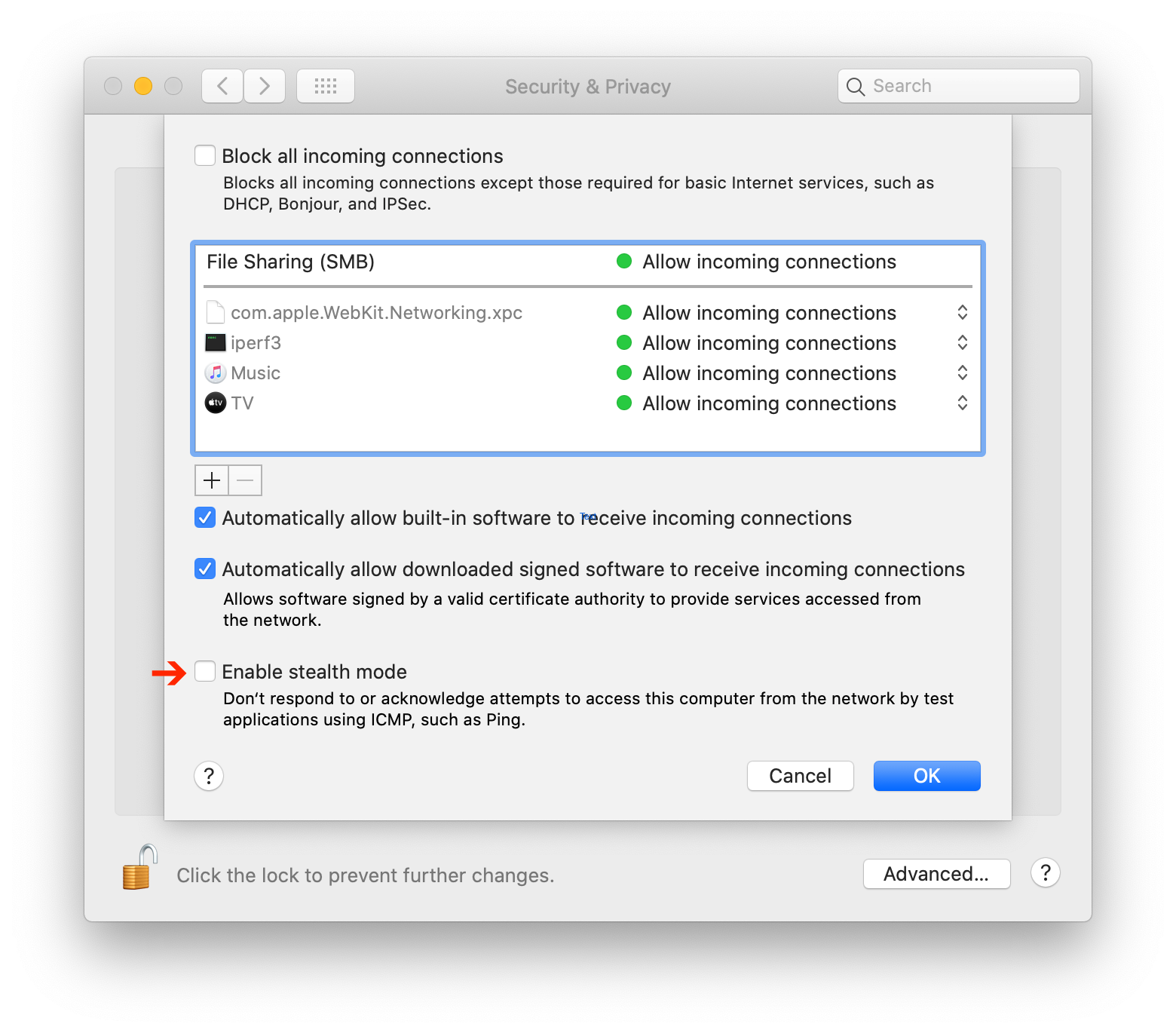 Letting your Mac respond to pings and traceroutes should not cause any trouble. But if in doubt, just keep the box checked.